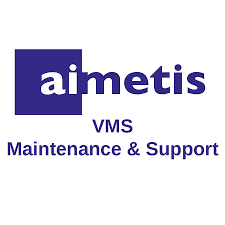 Aimetis AIM-SYM7-S-MS-1Y Symphony Standard Edition V7 - One Year Maintenance & Support
This product provides server software upgrades and support for one year.
Aimetis Symphony™ 7 is the new benchmark for intelligent video management software (VMS). Highly scalable, easy to set up and use, Symphony is the perfect solution for both single server installations and multi-server deployments.
Open Ecosystem: Aimetis Symphony installs on commercial off-the-shelf hardware and supports thousands of network cameras and encoders.
Lowest Total Cost of Ownership: Symphony delivers the lowest total cost of ownership by consolidating servers, reducing Microsoft licensing, and improving user efficiency.
Easy to Use: A streamlined, HTML5-based web client is dedicated to administration, combined with a dynamic Windows-based Operator client dedicated to video and alarm monitoring.
Aimetis Symphony™ Standard - IP Video Recording
Aimetis Symphony™ Standard is the ideal choice for organizations making a transition from analog CCTV or DVR technology to IP video while looking to simplify the management of network video.
Leverage commercial off-the-shelf computers from leading manufacturers
Unlimited* cameras per server
Edge Storage Support
Automated response to alarms (e.g. send an email notification, start recording, etc.)
Remote Live View
Video Analytics Support
Continuous Recording on Motion or Alarm
Integrated Site Map
Multi-stream camera support
Mobile device support (iOS/Android)
Robust video management recording features:

Remote live view
Video playback
Record on motion
Integrated site map
PTZ control
Multi-stream camera support
* The server requires 1 license per device. Ex: for a system with 32 cameras and one DIO device, you require 33 licenses. If you increase the number of managed devices, the licenses will also need to be increased.
For commercial use only in the Brazilian Market, if you are not from Brazil, do not buy it.
People who bought this product, also bought